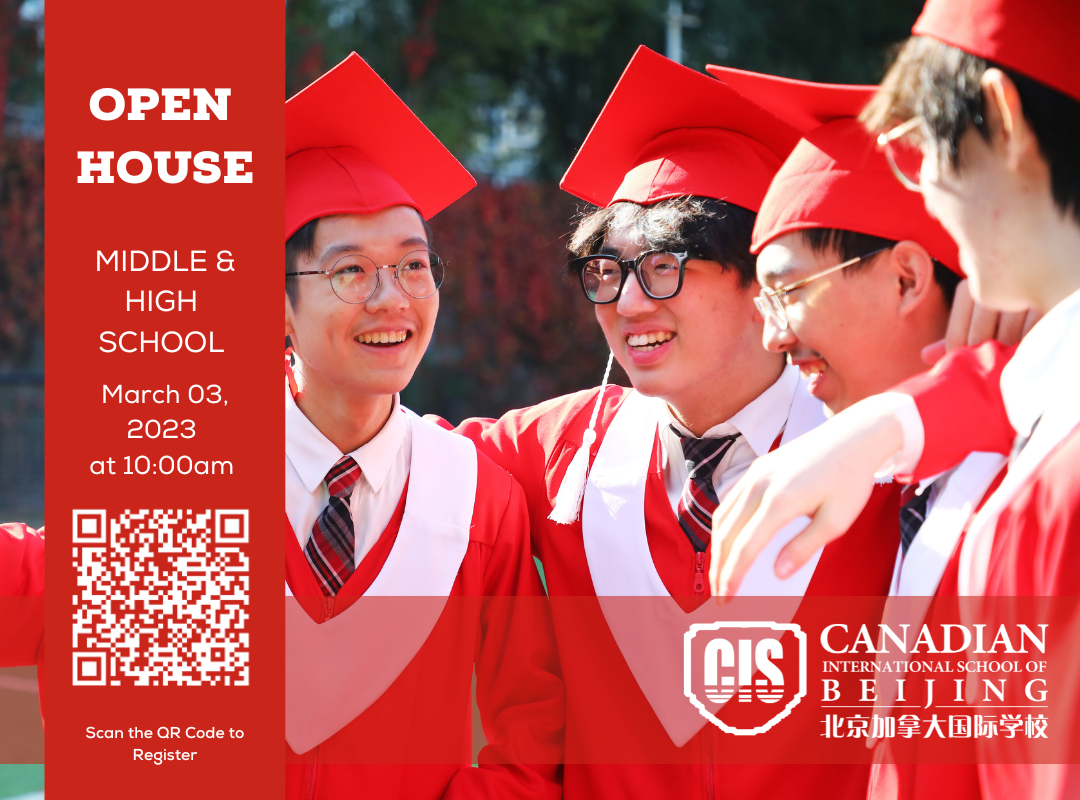 Witness CISB's learning environment in action as we host our first Middle and High School Open House during the school day in more than two years!
Join us at our MYP and DP Open House and discover our inquiry-based curriculum that prepares students to become lifelong learners. Meet our dedicated teachers, explore our advanced facilities, and discover how our program can help your child succeed. Don't miss out on this chance to learn about the unique features of our MYP and DP program and how it fosters critical thinking, creativity, and a sense of global citizenship in our students.
Open House Schedule 开放日流程
CISB's Open House offers a unique opportunity for parents/guardians to visit our campus and experience the school environment, from teaching facilities to dedicated staff. In addition, you will meet with the school leadership team and be introduced to the curriculums.
Middle and High School
10:00 am Registration, Coffee and Morning Tea
10:15 am CISB and Curriculum Introduction
10:30 am Middle Years Program School Campus Tour
10:30 am Diploma Program School Campus Tour
We look forward to welcoming you at 10 am – Friday, March 3rd, 2023.