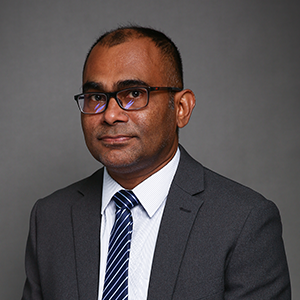 Ali Shameem
Technology Coordinator
Born and raised in the Maldives, Dr. Shameem obtained a PhD in Teaching, Learning, and Technology as well as a Master of Science in Instructional Technology from Lehigh University, Pennsylvania. He has a Bachelor of Science (Honors) Degree in Computer Science from Coventry University and a National Diploma in Secondary Teaching from the Maldives National University.
Dr. Shameem has worked in the field of education for 20 years. He helped create a computer science curriculum and taught computer science classes in a number of different programs, including the IGCSE, Advanced-Level, Advanced Placement, and IB DP. He has been working in technology leadership since 2011 and previously served as the Head of Computer Science, Head of ICT, and Director of Educational Technology at international schools in China, Indonesia, and Jordan. Over the years, he participated in a number of Educational Technology events all over the globe to share his passion and views on the benefits of technology integration and the need for computer science education.
An avid Instructional Technologist and Computer Science educator, Dr. Shameem enjoys working with teachers and students alike.