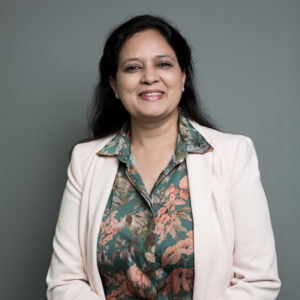 Anjali Tyagi DP Coordinator & Extended Essay Coordinator
Anjali has a Master's degree in Economics and Bachelor's degree in Education in addition to International Teaching Certificate awarded by European Council of International Schools. She has over twenty-four years of teaching and leadership experience under various programs including IB-DP and MYP, IGCSE and the Indian national curriculum. She has worked in diverse school environments in the UK, India and China.
Anjali is an active IBEN member since last 12 years and has contributed to IB community as a DP examiner, Internal Assessment moderator, Workshop leader, content developer for IB workshops and Teacher Support Material. She is also a co-author of IGCSE textbook. She has lead a wide range of face to face, virtual and online workshops for new as well as experienced educators in the subjects of Economics, Approaches to Teaching and Learning and the Core in the UK, Europe, and Asia.
Anjali is passionate about enhancing her professional development and has proactively engaged in upskilling for new IB Programme Standards and Practices, and "Leading the Learning" series of workshops that are designed for coordinators and school heads. Anjali has engaged in various projects and research studies that promote international-mindedness and intercultural awareness.