We are thrilled to announce that Book Week is back at CISB! We have an entire week of exciting activities planned to celebrate reading. We look forward to welcoming all PSES (from Nursery to Grade 5) parents/guardians to campus over the coming week!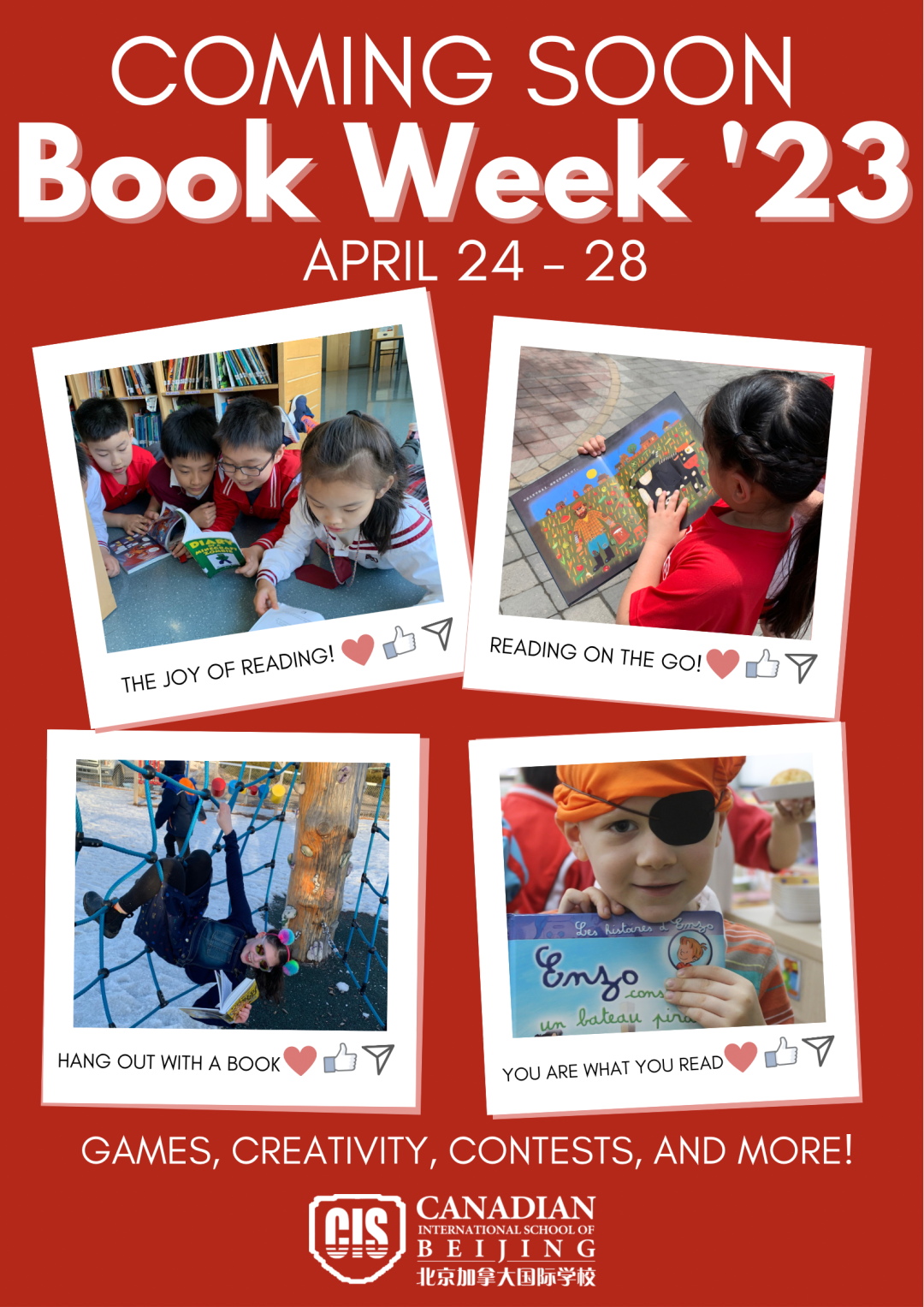 Join us in celebrating Book Week at CISB! We have an exciting week ahead filled with activities dedicated to promoting a love of reading.
On Tuesday, April 25th, we invite parents/guardians to be our "mystery reader" in our classrooms. Please register with your child's homeroom teacher as soon as possible to participate.
Wednesday, April 26th is Book Character Costume Day! Students can dress up as their favorite book character using clothes and materials they already have at home.
On Thursday, April 27th, we are hosting Literacy Night from 4:30-5:30 PM. Parents/guardians are invited to attend and learn more about the reading and writing strategies used in PSES. We will also hold a book swap. We will be sharing a variety of fun and interactive literacy-based activities that you can try at home.
Finally, on Friday, April 28th, it's Cozy Reading Day! Students can wear pajamas or other cozy clothes and bring a stuffed animal and a book for some cozy reading time at school.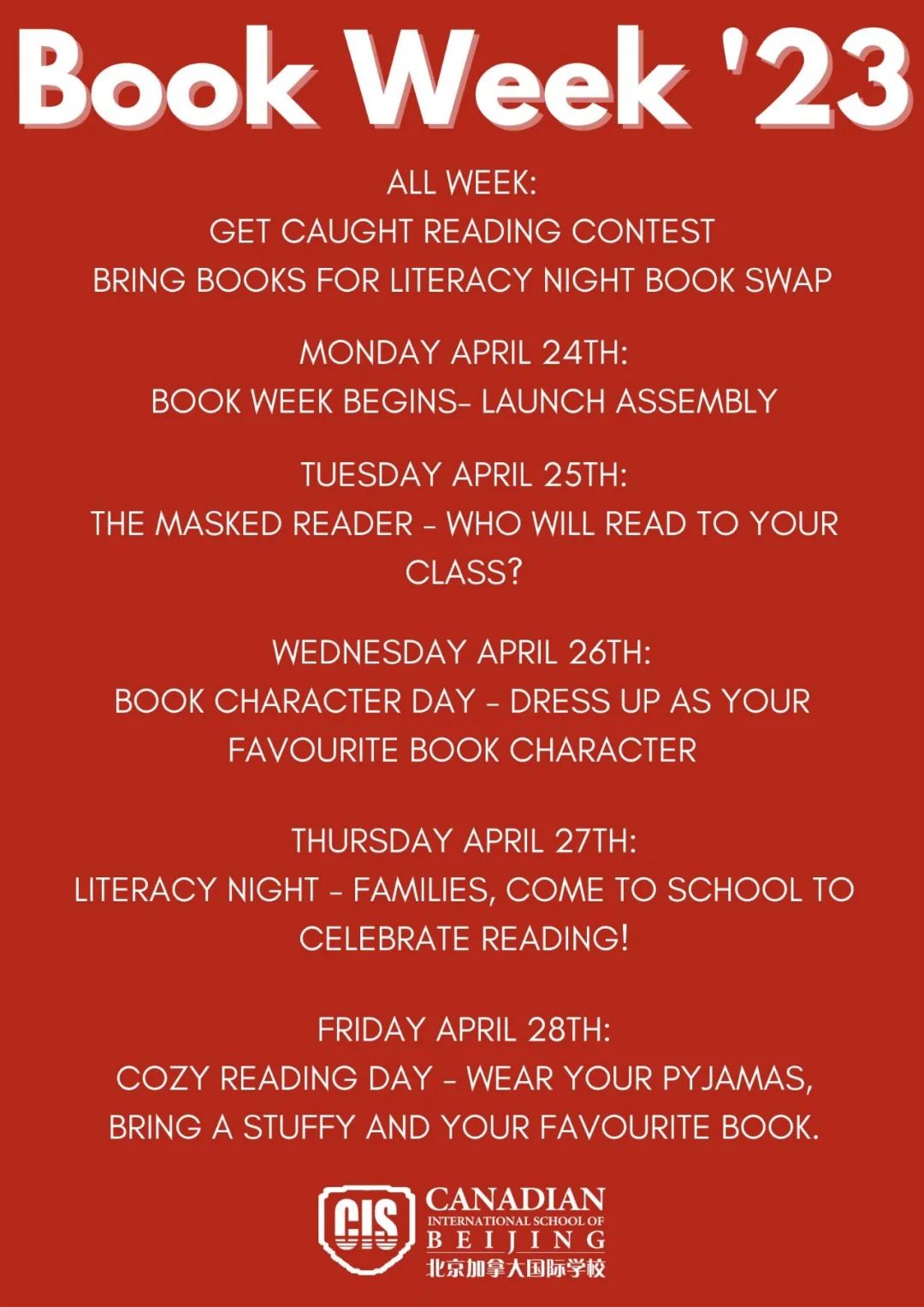 Thank you for supporting your child's love of reading, and we can't wait to see you all during Book Week!