The Canadian International School of Beijing is delighted to announce that we have won the prestigious Canada China Business Council (CCBC) Education Excellence Silver Award. CISB has a 14-year tradition of building relationships between China and Canada both within and outside of our school community. We're proud of our academic excellence and the amazing work that our students and staff do every day.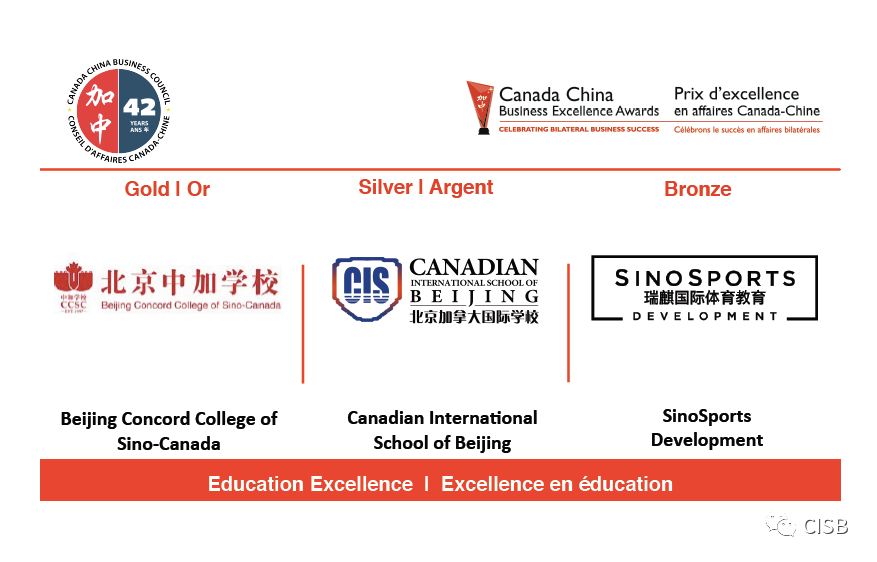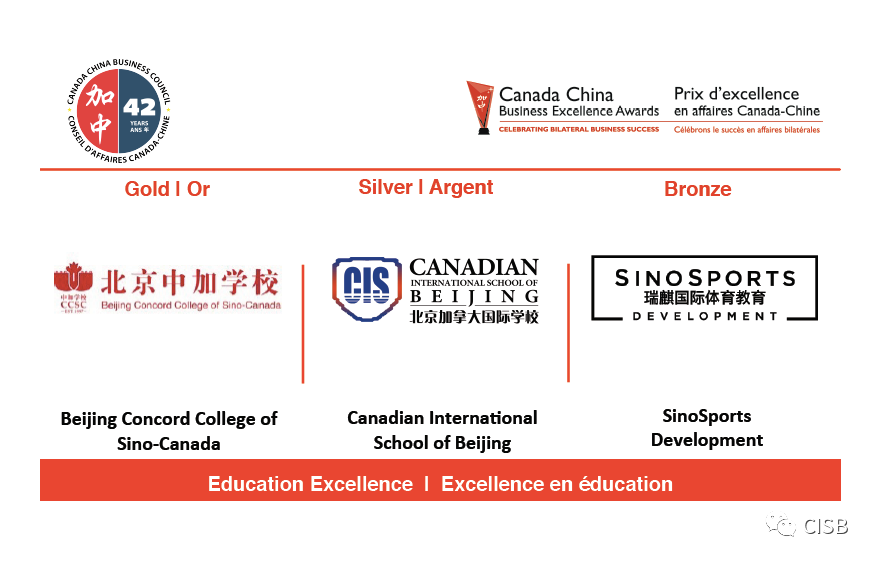 This award was chosen by an independent panel of judges and recognizes organizations from CCBC's members in the education sector. According to the CCBC, "this institution must demonstrate outstanding achievement in delivering China-related growth including, but not limited to, research partnerships, recruitment, student/faculty exchanges, alumni relations, institution linkages, executive training, and provision of Canadian curriculum."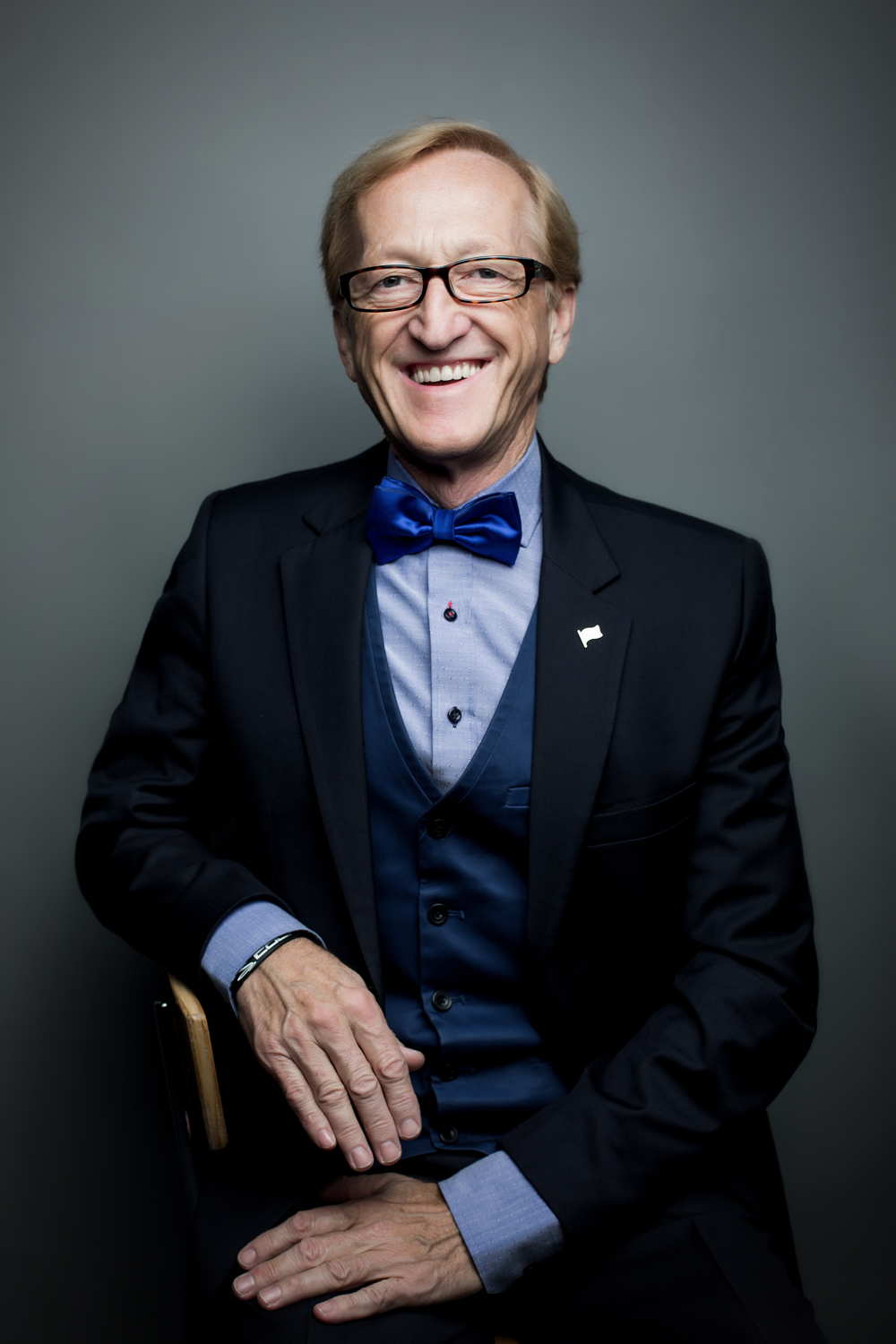 Mr. Douglas K.Prescott, Head of School/AKD Academic Superintendent had this to say following the announcement of the award winners: "I felt a great sense of pride as I watched the virtual awards ceremony last evening and heard our school name announced. I am very proud of our staff and recognize all their efforts and daily Together is Better! that has led to our school being recognized for the prestigious Canada China Business Council (CCBC) Education Excellence Silver Award. This requires a concerted effort driven by a vibrant vision in all areas from academia to staff training to building partnerships between our school, businesses and universities in Canada that supports future growth between our two great countries". Mr. Prescott continued by expressing thanks to Dr. Francis Pang and the Board of Directors for their unwavering support ofCISB and as well, to the CCBC and the Canadian Embassy in Beijing, for their willingness to both support and partner on several initiatives with CISB. Mr.Prescott extended sincere congratulations to the CCBC on this 50th Anniversary of Diplomatic Relationship by the Canada China Business Council with their 42nd AGM.
Below is a brief summary highlighting a few key milestones submitted as part of the application process, including a few pictures that represent our successful 14 year history.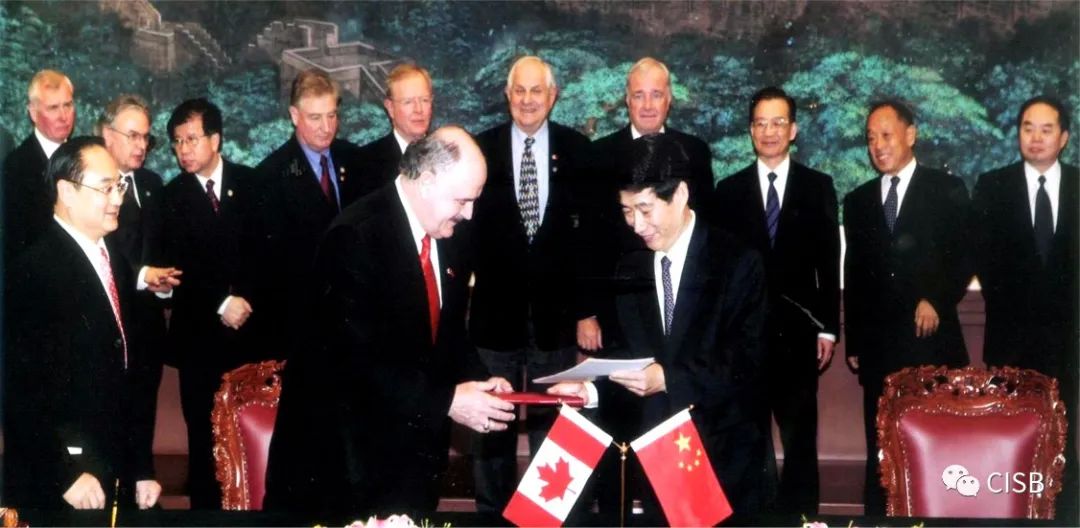 Canadian International School of Beijing –Founded in 2005, the Canadian International School of Beijing is proud to be recognized as one of the top international schools in Beijing. CISB has twice been recognized as one of the "Best International Schools" in Beijing in Recognition of Your Commitment to the Highest Quality Standards as selected by Diplomats at the yearly event organized by the Global Times. CISB has been providing quality education to the expat community for the past 14 years, with students from approximately 55 nationalities attending each year. Our faculty is made up of staff from 19 countries, although the majority proudly are from Canada. CISB uses both the World IB continuum program (PYP, MYP, DP) and the Canadian curriculum from the province of New Brunswick.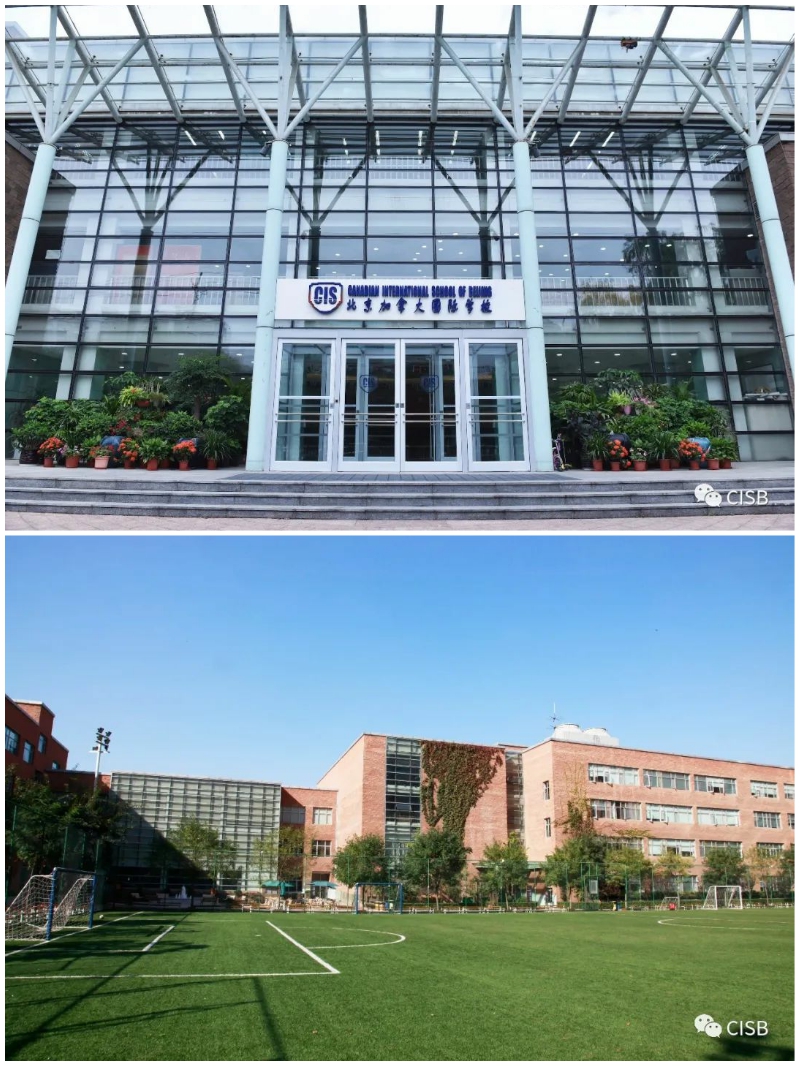 Students graduate with two world recognized diplomas allowing them the opportunity to attend the best universities worldwide. Approximately 50% of CISB graduates attend the top universities in Canada each year. CISB graduates are sought after by many Canadian universities, and as an example, during the 2019-2020 school year, 22 universities from Canada accepted graduates from CISB. CISB graduates received 123 offers of admission into 85 colleges and universities around the world, with 13 of these schools ranked inthe world's top 25. Further to this, 5 of these colleges and universities are ranked in the top 10 and 23 of them rank in the top 50 of all world schools. Additionally, CISB graduates last year received total scholarships valued at 4,000,000 RMB. This past year, CISB graduates scored an IB average of 37 with the world average at 29.9—an incredible accomplishment for our grads speaking to the high quality of our education programs, even during the COVID-19 pandemic. CISB is well recognized for preparing students for a successful transition to their next education journey.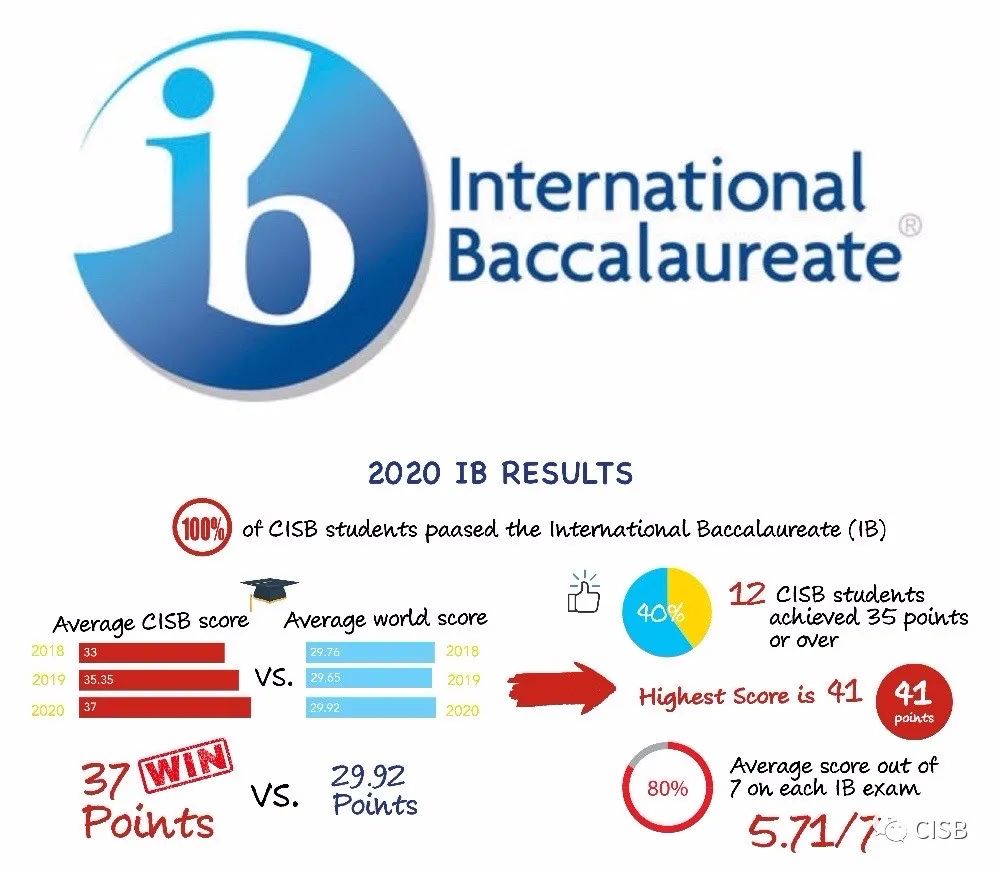 Our school has been proud to have employed hundreds of employees over the past 14 years, with a large majority coming from Canada.These teachers and administrators have brought with them their educational backgrounds, work experiences and skills developed within Canada. They have freely shared this with their colleagues in China and likewise, our local Chinese colleagues have shared their education experiences and skills with our Canadian colleagues. There is an ongoing sharing of best practices that has enriched the learning and teaching environment at CISB. It has become about sharing and utilizing the best of East meets West to achieve excellence with each task undertaken. Learning and respecting the different cultural, language, food, and other traditions has enriched the lives of our staff members. Many colleagues have learned to speak Mandarin and likewise, many of our Chinese colleagues have learned to speak English. Travel and cultural exchanges have occurred between these two great countries.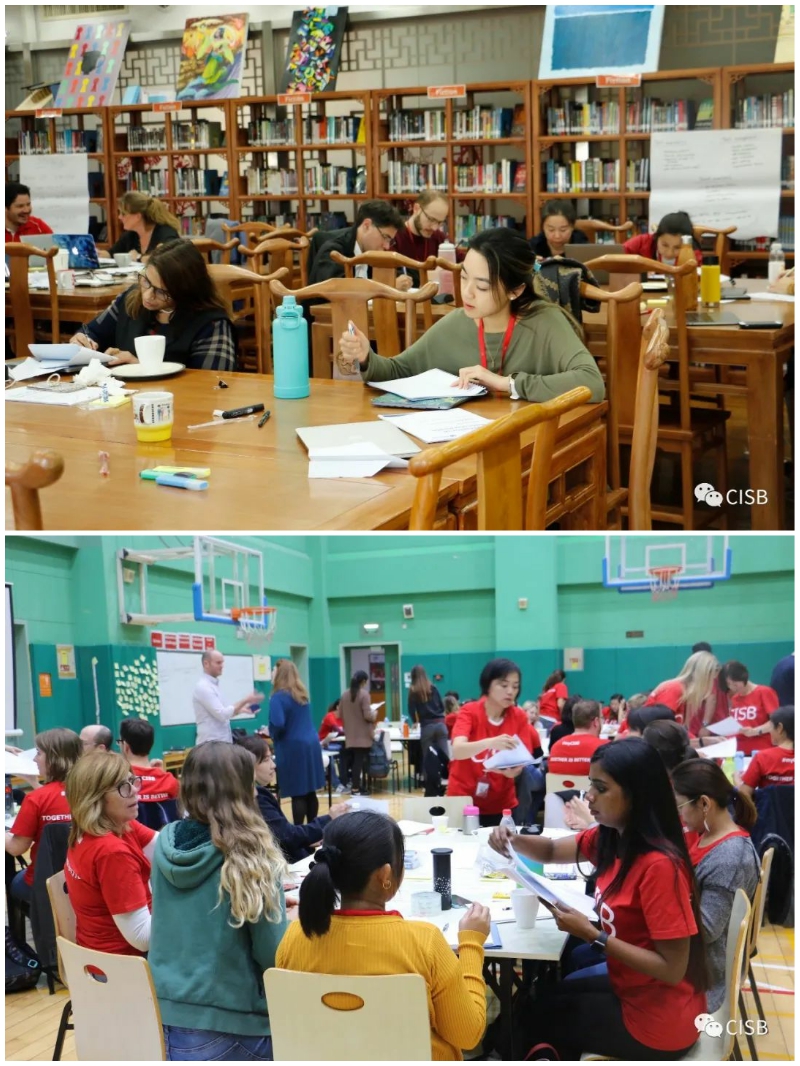 CISB has been proud to host hundreds of Chinese educators yearly, either in person or through online forums, exchanges professional development information that benefits local educators with respect to West ernpedagogy. Our Head of School has delivered many educational workshops across China, to both local Chinese teachers and administrators as well as to international educators working within China. Sharing has been an integral part of our education philosophy and brand within China. As well, several CISB graduates are now proudly calling Canada their home and working in various businesses. Equally important, several CISB graduates who have studied in Canada have returned to Beijing and China ingeneral and have been employed by many of the top companies.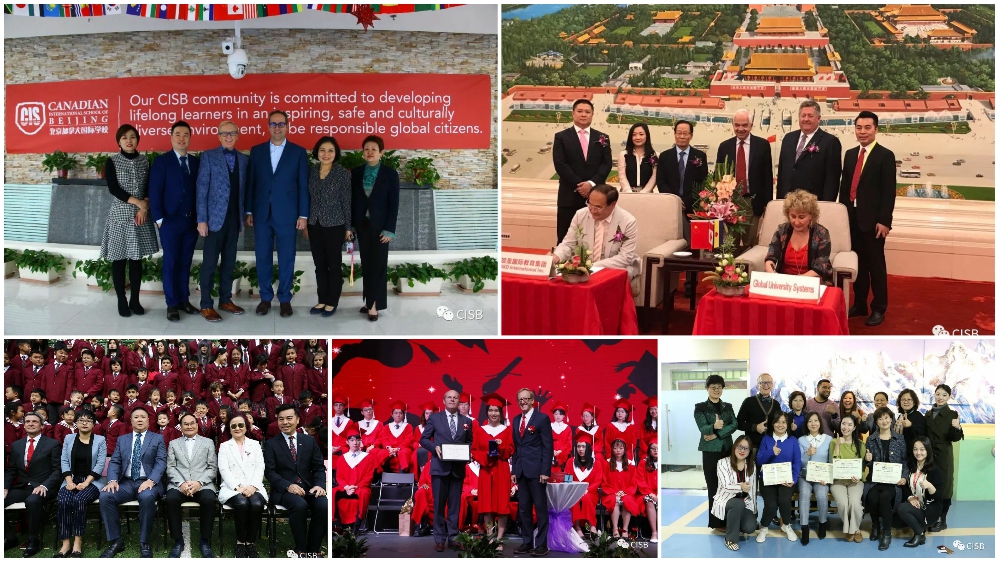 CISB has proudly hosted Head of States, foreign ministers, dignitaries from many walks of life, while building strong people to people relationships, especially with many provinces within Canada. CISB has proudly worked with the Canada China Business Council(CCBC) and the Canadian Embassy to host Canada Day events and education related activities, including welcoming visiting Canadian education and trade delegations to China.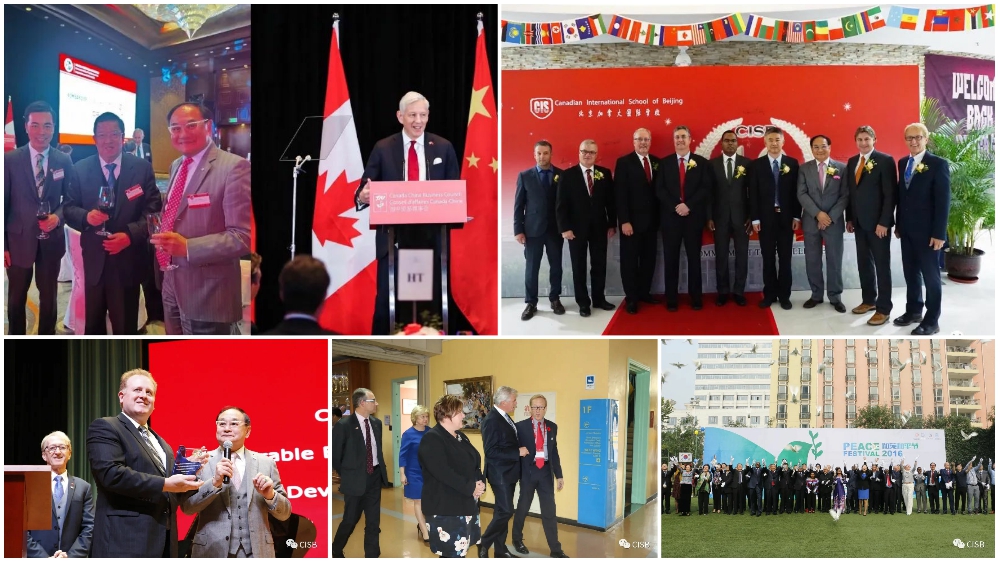 We are proud to state- CISB —Come Grow With Us! School Motto: Together is Better!