The Canadian International School of Beijing (CISB) is delighted to congratulate the Class of 2019 on their outstanding International Baccalaureate Diploma Programme (IBDP) results. Our newest alumni achieved an incredible average IB score of 35.35, more than 5 points higher than the world average of 29.63, with 24 percent of our students scoring 40 and above.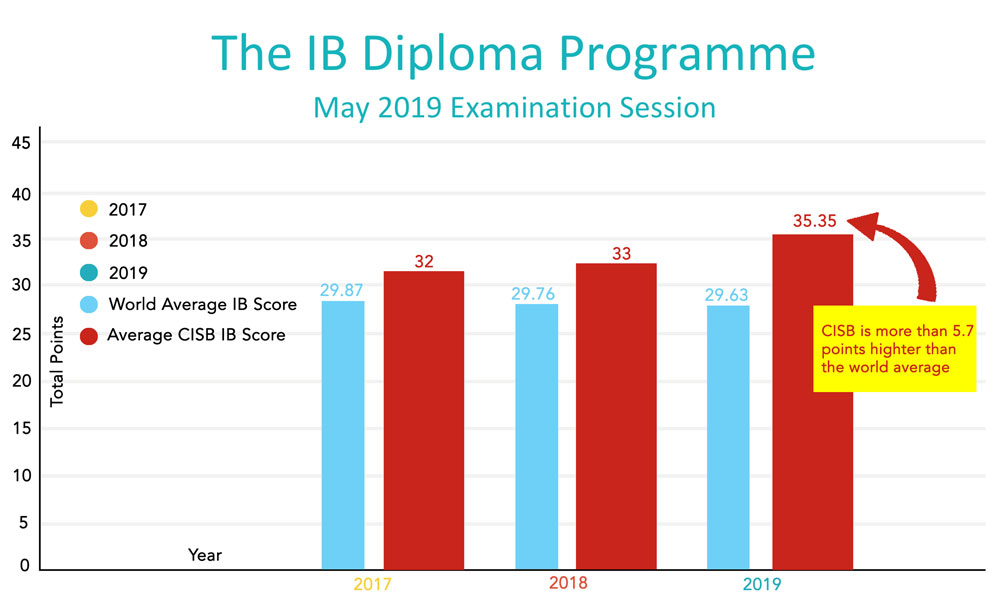 With these exceptional examination results in hand, the CISB Class of 2019 is going on to attend prestigious universities worldwide, including Vanderbilt University, New York University, Penn State University, University of California – Berkeley, University of Toronto, the University of Hong Kong, and many more, as they will join other distinguished CISB alumni around the globe.  
The success CISB has experienced in the 1B Diploma Programme over the last nine years is attributed to the ability of both students and teachers to continuously exceed any challenge set before them. The CISB community has an established culture of excellence and this is yet again evidenced by our 29 new graduates.
北京加拿大国际学校(CISB)很高兴地祝贺2019届毕业生在国际学士文凭项目(IBDP)中取得了优异的成绩。在这一届毕业生中,我校IB平均成绩35.35分尤为突出,比IB平均29.63分高出5分之多,其中有24%的学生成绩在40分以上。 
在取得优异的成绩的同时,我校2019年毕业生们也获得了来自世界各国著名大学的录取通知,其中包括范德堡大学、纽约大学、宾州州立大学、加州大学伯克利分校,多伦多大学,香港大学等众知名学府,CISB的毕业生遍布全球。                                                                                 
今天的成就和CISB的老师和学生的努力密不可分。这过去的九年里,老师和学生们积极面对挑战,2019届29名应届毕业生证明了这一点。
再次祝贺我校2019届毕业生在IB考试中取得优异的成绩!