Join the 5th TEDx CISB Youth: Communication Beyond Words!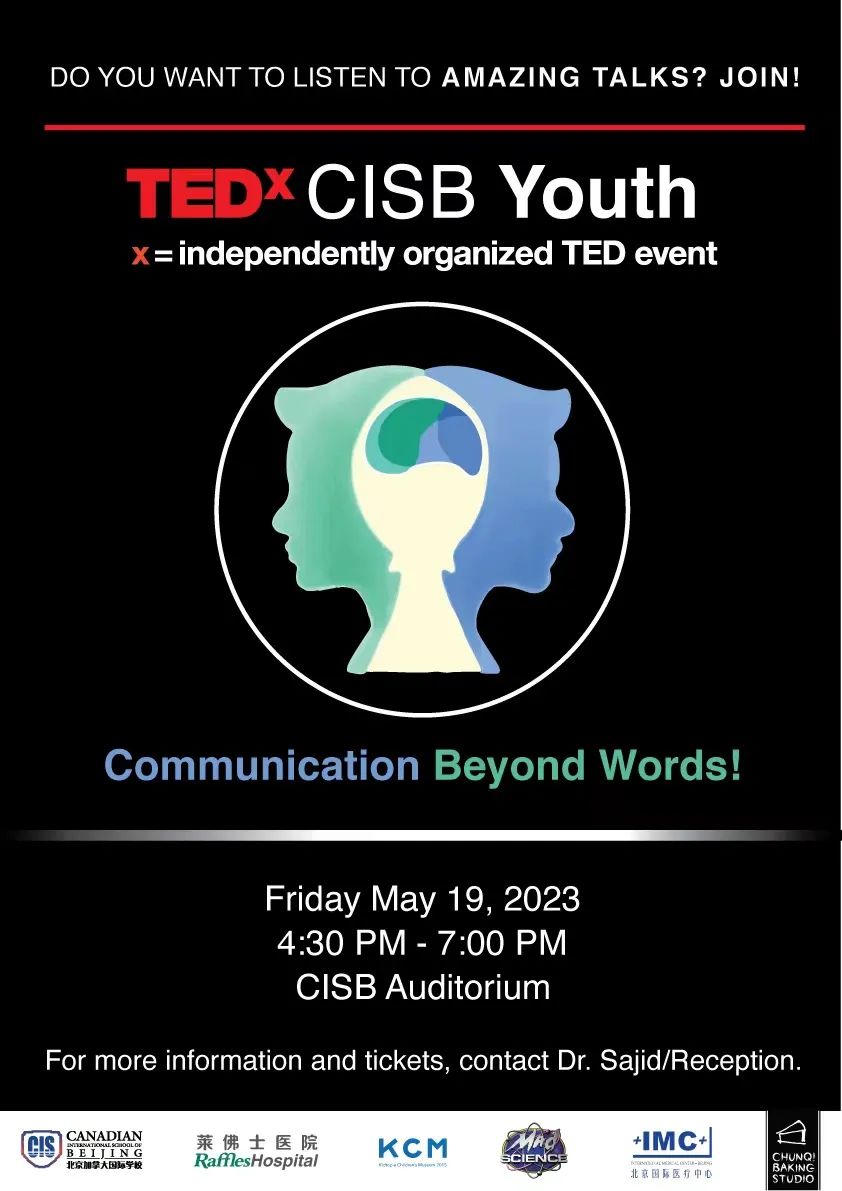 We are thrilled to welcome all parents, guardians, families, and friends to join us at the 5th TEDx CISB Youth event! This event will take place on May 19, 2023, from 4:30 pm to 7:00 pm in the CISB Auditorium and promises to be an enlightening experience centered around the theme of "Communication Beyond Words!"
Prepare to be captivated by the insightful talks delivered by our talented Middle and High School students and five esteemed guest speakers. With an anticipated audience of over 300 individuals, this event offers a unique opportunity to engage with diverse perspectives and ignite meaningful discussions. As a token of our appreciation, each attendee will receive personalized TED gifts and exclusive gifts from our six sponsors.
Don't miss out on this extraordinary occasion to be part of an inspiring and thought-provoking event that brings together our school community and the wider Beijing community!
Ticket Price: Only 50 RMB (students 20 RMB)
Secure your spot now by purchasing tickets through the provided QR code. We are excited to welcome you and your family to this memorable event!