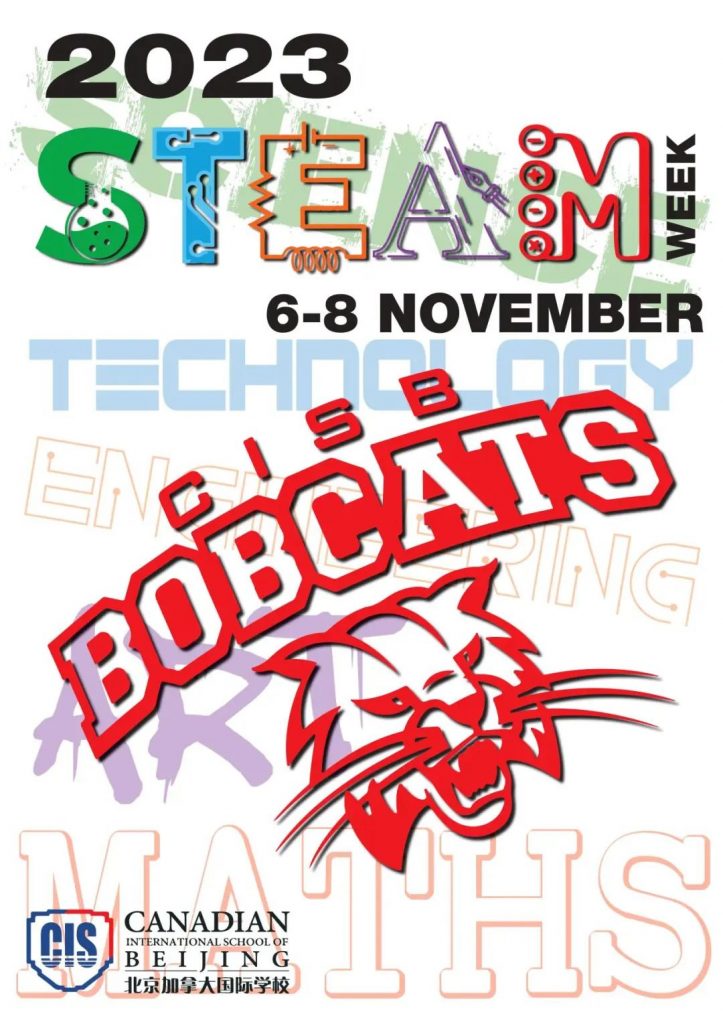 We are thrilled to announce our annual STEAM Week from November 6-8. Students will participate in various Science, Technology, Engineering, Arts, and Mathematics activities.Our primary focus for this year's STEAM week is on developing STEM fluency skills (communication, collaboration, creativity, critical thinking, resilience, promptness, time management, adaptability, and innovation. It will be a week full of exploration, creativity, and innovation!
Grand Opening Assembly
We will kick off our STEAM Week with a school-wide assembly on 6th November. With participation from lower primary (KG-Grade 2), upper primary and middle school (Grades 3-7), and high school (Grades 8-12), the assembly will feature an inspiring word from our Head of School, Mr. Prescott, a melodious choir performance, and a captivating video on the theme of STEAM. It will also introduce the exciting STEAM challenges lined up for the week.
Lower Primary: Be an Engineer, Musician, and Artist!
Our little ones will engage their creativity and problem-solving skills through fun, hands-on activities.
Be an Engineer! Using classroom materials, students will attempt to build the tallest tower, encouraging spatial reasoning and creative problem-solving.
Be a Musician! Armed with a mix of classroom materials, lower primary students will create a musical instrument and compose a song with their friends.
Be an Artist! Students will explore color theory using primary colors to create secondary ones. They will then apply these color-mixing skills to paint a picture of their choice.
Upper Primary: Team Challenges and Rap Creation
Upper primary students will dive into teamwork and creative expression through the following activities:
Solve an Art Puzzle of Famous Artists: Working in teams, students will piece together puzzles featuring the works of famous artists, stimulating their appreciation for art, and enhancing team collaboration.
Rap Challenge: Students will get lyrical by creating a rap with Steam Poem Lyrics, fostering creativity and rhythm.
Engineering Challenge: Using only index cards, students will try to build a structure strong enough to hold books, nurturing their engineering and problem-solving skills.
Middle School: Bridge Building Project
Middle school students will delve into civil engineering with a bridge-building project. They will design and construct a bridge model using popsicle sticks and glue, integrating real-life bridge designs. Five pounds of weight will be added to the bridges to measure their effectiveness. The project will culminate in a presentation of their bridge designs.
High School: Kite Designing and Testing
High school students will embark on an aerodynamics adventure by designing and testing a kite. They will research diverse types of kites, define design goals, construct their kite, and test their flight characteristics. Safety will be paramount during kite testing. The process encourages patience, persistence, and an understanding of the scientific method.
Math Competitions
The month of November will also feature several math competitions. The Noetic Math Competitions for Grades 2-5 and 6-8, the International Math Olympiad on 25th November, the Canadian Jay Mathematical Competition (CJMC) on 17th November, and the Continental Math League (CML) on 25th November for selected students. These competitions allow students to challenge their mathematical skills and compete internationally.
Additionally, we also have the Caribou Math Contest on the 15th and 16th of November. Furthermore, we are preparing to try to join in some HOSA competitions this year in MSHS for medical sciences.
We cannot wait to see the creativity, innovation, and learning during this year's STEAM Week. Let us gear up for an exciting week of exploration and discovery!