The IB Leadership Team is a dedicated group of professionals with extensive experience in curriculum development, program management, leadership, and education. Together, they share the goal of guiding our students toward lifelong learning, global citizenship, and academic excellence. Their mission is to lead students on a transformative journey that nurtures their intellectual growth and encourages them to make a positive impact on the world.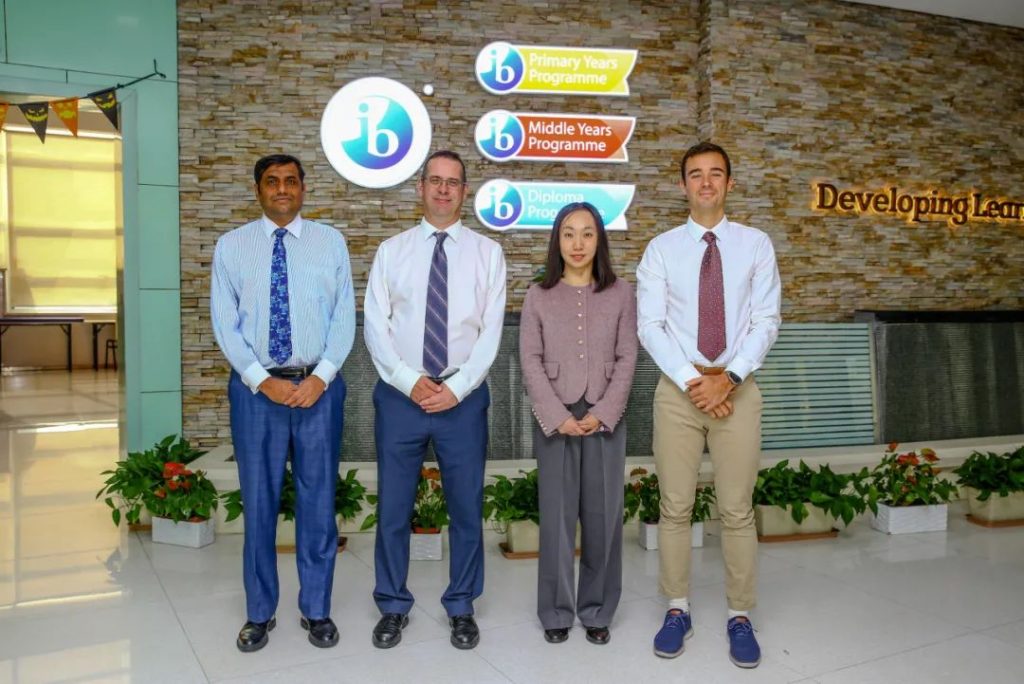 IBDP/EE Coordinator Mr. Vishwas Kulkarni
-Over 18 years of experience in the International Baccalaureate, Cambridge IGCSE, SAT, Ontario, and the Central Board of Secondary Education.
-Taught DP Psychology, Business Management, MYP Humanities, Extended essay, and University counselor at ISD Germany, Confluence International School of Khartoum, and Canadian International School of Bangalore.
-Earned a Master's degree in Psychology (MA) from Bhopal University India, a Bachelor of Education degree (BEd) from Jalgaon University, and a Bachelor of Arts degree (BA) in Geography, Economics, and Literature. 
-Experienced in leading NEASC, COIS, IB continuum authorization and evaluation visits. As an IB examiner and moderator conducted a lot of workshops on IB philosophy. I can be reached at vishwas.kulkarni@cisbeijing.com
"My most urgent priority this year is to foster a collaborative environment where DP students, parents, and staff can openly communicate and work together towards academic excellence and holistic development."
IB MYP Coordinator Paul Steffan
-Over 20 years of experience in the education field 
-Earned a Bachelor of Arts (BA) degree from Concordia University in Montreal, Quebec.
-Earned a Bachelor of Education (BEd) from the University of Toronto.
-International School Principal's qualification from the Principals' Training Center.
-Taught English as an Additional Language in Seoul, South Korea.
-Taught Primary and Middle School for the Toronto District School Board.
-Taught MYP Language and Literature and was the MYP Coordinator at the International School of Zug and Luzern in central Switzerland. I can be reached at paul.steffan@cisbeijing.com
"What I am excited about this school year is working closely with Grade 10 students on their Personal Projects so they develop critical and creative thinking skills to create a product that truly represents themselves as passionate learners."
IB PYP Coordinator -Ms. Penny Liu
-Five years of IB PYP Coordinator experience
-Fourteen years of classroom experience
-Earned a Bachelor of Preschool Education Beijing Normal University
-Holds a Certificate for Principals in Kindergarten and Elementary teacher from the Beijing Education Bureau. 
-An IBEN Educator, with experience in the roles of Workshop Leader, Online Workshop Leader and a School Visit Team Member. I can be reached at penny.liu@cisbeijing.com
"I am most excited about witnessing the boundless potential and growth that our students will experience as they explore new ideas and perspectives."
IB PYP Coordinator Rafael Oscar Espinal Trejo
– Over a decade of experience in primary IB education.
– Joined CISB in 2021.
– Experience teaching IB PYP curriculum for second, fourth, and fifth grades.
– Over four years of experience as Grade Level leader.
– Holds a Bachelor's degree in Business and Administration.
– Earned a TEFL certification from the University of Miami.
– Completed several IB workshops, including "Role of the Coordinator."
– Successfully finished the Curriculum Leadership course at the Principals Training Center. I can be reached at Rafael.trejo@cisbeijing.com
"One of my most urgent priorities this year is to nurture a holistic learning community where students, parents, and staff collaboratively embody the IB learner profiles. Through inquiry, reflection, and open-mindedness, I am confident we can construct a shared understanding and, in turn, achieve excellence together."