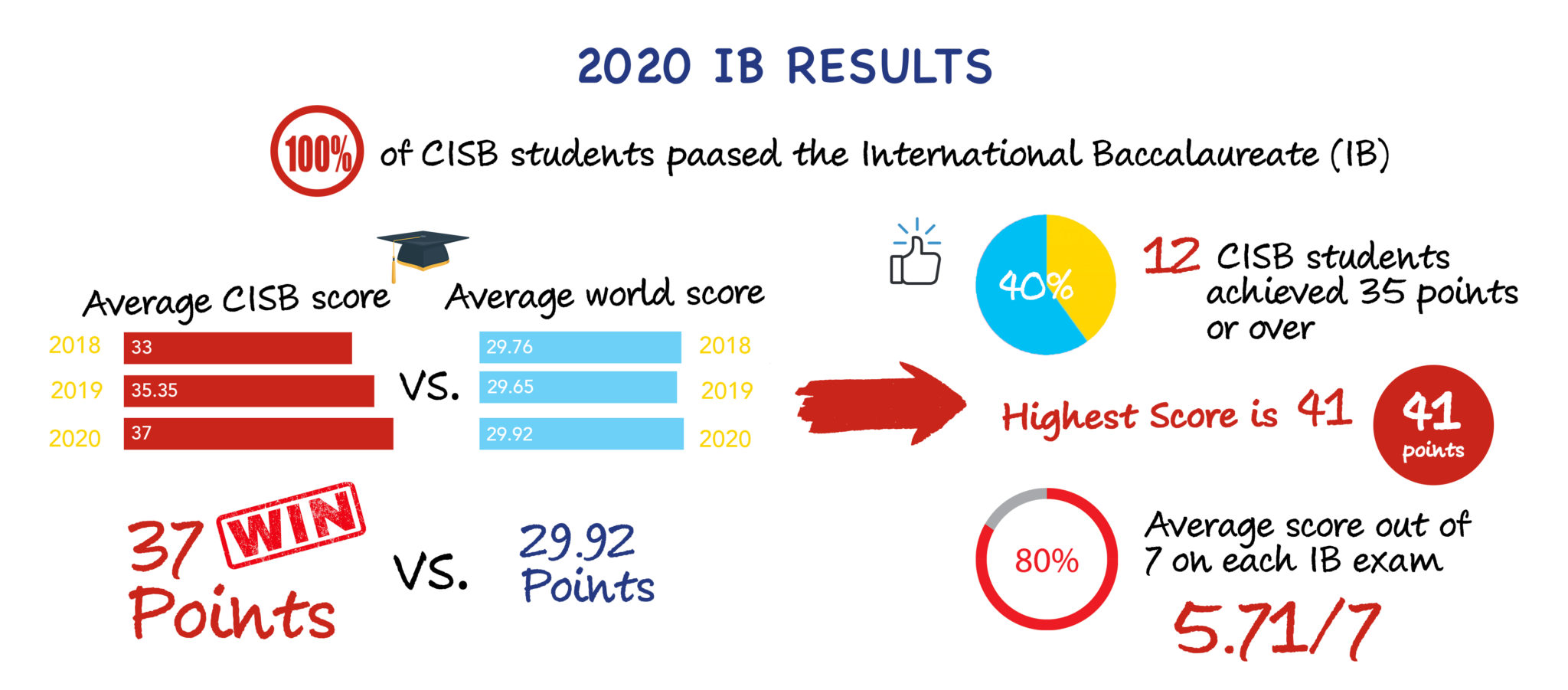 The Canadian International School of Beijing (CISB) is delighted to congratulate the Class of 2020 on their outstanding International Baccalaureate Diploma Program (IBDP) results!
Even with all of the challenges during their final school year, our newest alumni achieved an incredible average IB score of 37, the highest score as a class at CISB. This average score is more than 7 points higher than the world average of 29.92, and 34% of our students scored 35 or above. The Class of 2020 also had 57% of IB DP graduates receive their Bilingual Diploma, our highest rate ever.
With these exceptional examination results in hand, the CISB class of 2020 will attend prestigious universities worldwide, including University College London, University of Toronto, Penn State University, University of Hong Kong, and many more, as they join other distinguished CISB alumni around the globe.
The success CISB has experienced in the IB Diploma Program is attributed to the ability and work ethic of both students and teachers to continuously exceed any challenge set before them, even during this most challenging of years. The CISB community has an established culture of excellence and this is yet again evidenced by our 30 new graduates.
Class of 2020 – we proudly celebrate your success!