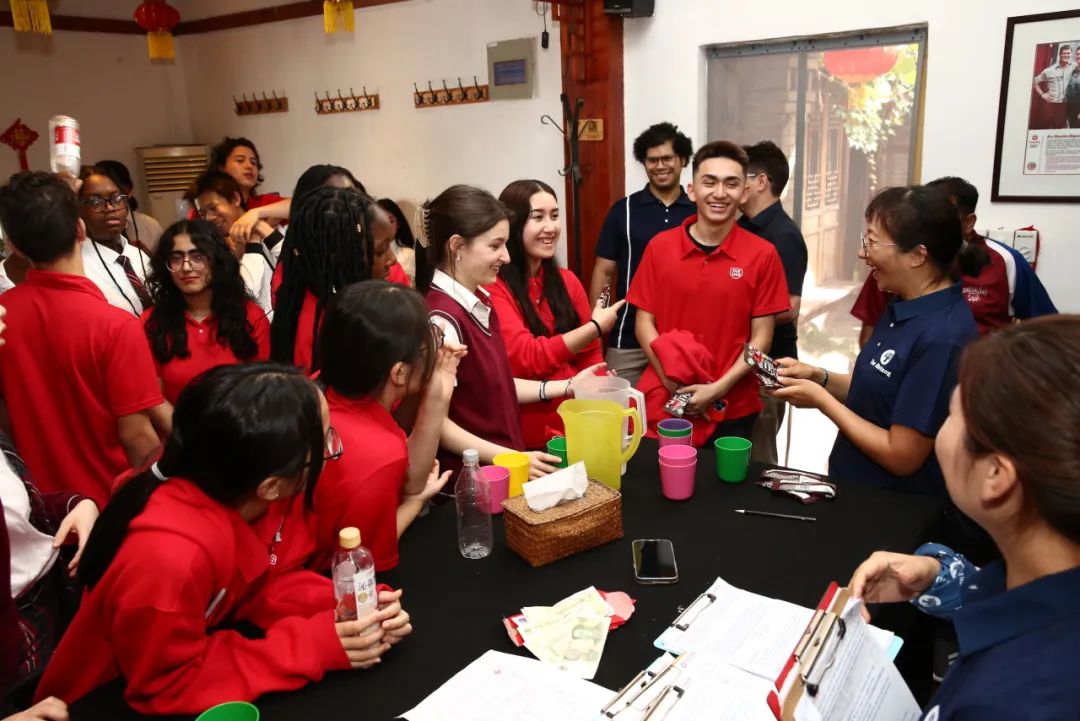 Every year, Grade 11 students visit Beijing's historic Hutongs to practice vital Approach to Learning (ATL) Skills integral to CISB's IB (International Baccalaureate) program. These skills, including collaboration, communication, and leadership, are rooted in the belief that learning how to learn is fundamental to a student's education.
Hook n' Cook
The day began with students randomly paired with classmates for the cooking challenge. The teams chopped, peeled, and mixed their ingredients, culminating in 16 dishes. The competition tested their culinary abilities and encouraged them to practice their organizational and teamwork skills. To conclude the event, the students enjoyed eating their prepared dishes.
The Hutong Amazing Race
After lunch, the students split into six teams, carrying red envelopes and clipboards. They explored the areas surrounding the Confucius and Lama Temples, researching the concealed history of the Hutongs. The scavenger hunt challenge awarded students points as they navigated the narrow streets of the Hutongs. For many who had never immersed themselves in the local community, this was an enlightening experience, providing new insights into Beijing.
The Hutong excursion epitomized the essence of experiential learning, going beyond textbooks to offer hands-on experiences in culinary arts and historical exploration. Days like these remind us that the world outside the classroom is a vast, open book waiting to be read, understood, and appreciated.
Here is what our students had to say about their experience.
"The trip was informative, and we learned a lot. In the scavenger hunt, we got closer to our friends."
"It was very collaborative, and we had to work with other people in the class."
"The trip provided a much-needed break from the start of Grade 11. We were able to connect with our classmates and peers thanks to the scavenger hunt and the cooking class."
"I enjoyed the day because the experience was good. I learned new things about cooking, specifically dishes from the Yunnan region. I also learned about the history of the Hutongs, and I had fun because my friend Ahmed was there."
"The trip was more relaxing and fun than expected because the day went at a slower pace than a school day. The activities gave us more options to choose from; for example, for the recipes, we could put our own twist to the instructions."
"I liked that we were able to collaborate with our classmates and explore the culture of Beijing. It was really fun, and I had a great time."
"The trip was a good experience to learn about Beijing culture. As we were allocated to teams randomly, it made us work with different people from the ones we usually spend time with. We learned new skills, walked a lot in the Hutongs, and observed unique details we didn't see before."
"The trip was a good experience to learn about Beijing culture. As we were allocated to teams randomly, it made us work with different people from the ones we usually spend time with. We learned new skills, walked a lot in the Hutongs, and observed unique details we didn't see before."