Principal's Tea Celebrates Parent
School Collaboration and Community Reconnection
CISB hosted its inaugural "Principal's Tea" session of the year yesterday, led by our IB PYP Principal, Mr. McInnis. The event took place on campus and marked another significant milestone in our ongoing "Parents as Partners" series. This series underscores the essential role of parent-school collaboration in the holistic development of our students.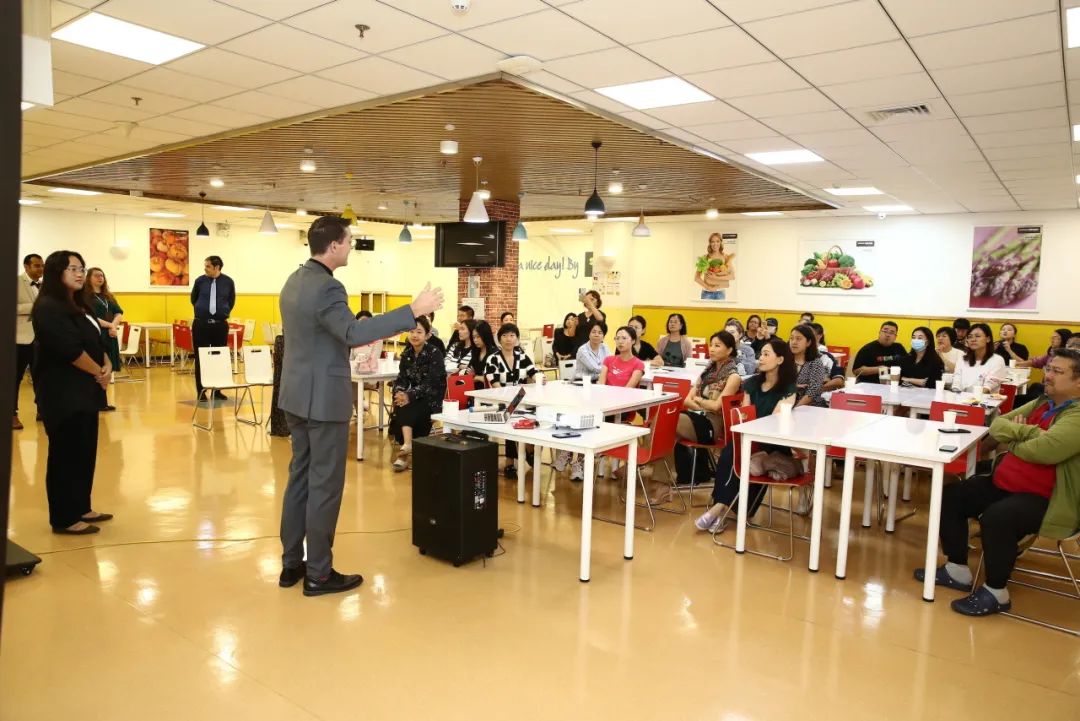 Injecting a touch of humor to kick off the event, Mr. McInnis lightheartedly inquired whether all attendees had silenced their microphones and activated their sound systems. This witty remark resonated with everyone present, highlighting the shared experiences of virtual meetings in recent years. The return to an in-person gathering brought a refreshing and much-welcomed change for all.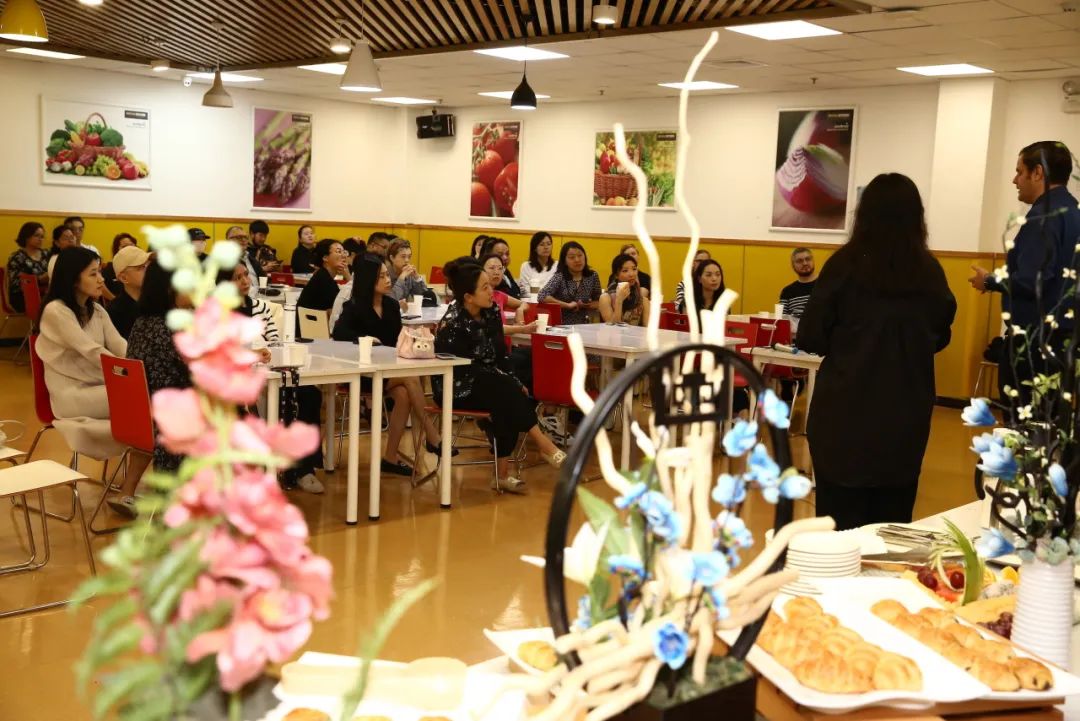 The session featured four guest speakers. Mr. Pieter delved into the world of math competitions, providing a glimpse into the challenging yet rewarding experiences that await our young mathematicians. Ms. Bonnie introduced the virtual library and other invaluable resources available to our students and parents. Ms. Sun Lu provided an in-depth overview of our Early Years (EY) program, detailing its philosophy and objectives. Our Vice Principal, Mr. Hisham, discussed After School Activities (ASAs) that complement the academic curriculum and contribute to the well-rounded growth of our students.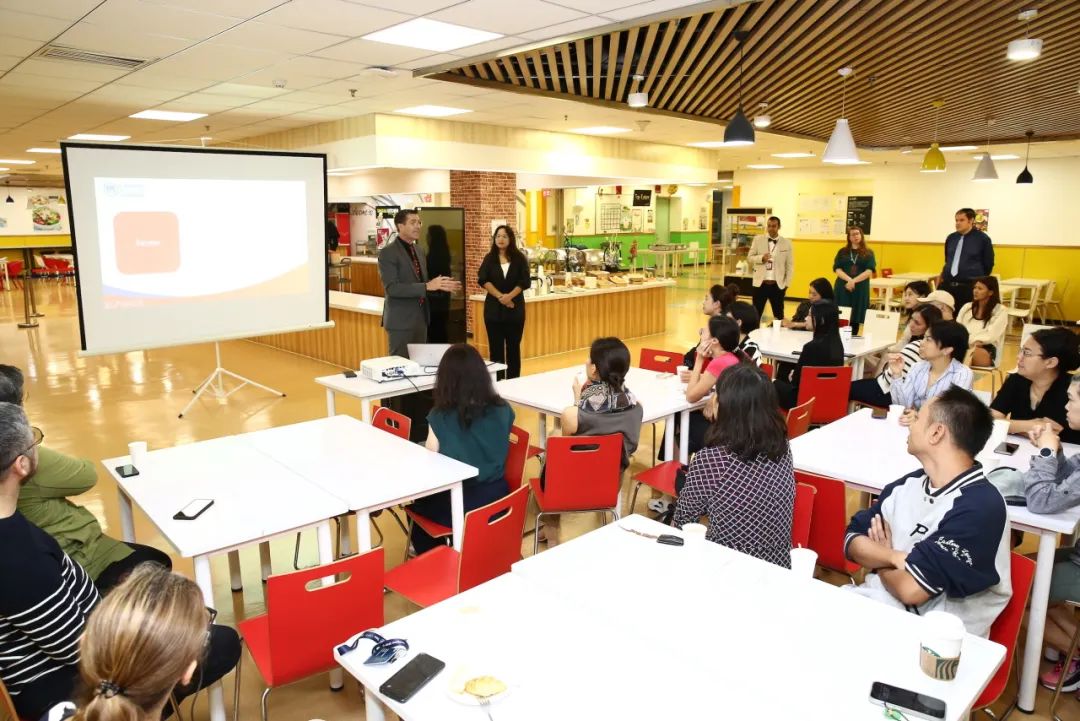 Mr. McInnis took the opportunity to announce some upcoming events and presented a QR code for parents to scan. This initiative is designed to gather feedback on parents' preferences for future sessions, highlighting the vital partnership between home and school.
The presentations concluded with remarks from Mr. Prescott, who delivered a warm message from the Board of Directors. He spoke with passion about the desire that he has for all students to be healthy, happy and passionate with their learning and with the important role that teachers have with helping students to become their best version possible. Parents play a critical role in this process and as the school motto states-"Together is Better". He informed the parents that many more informative and engaging sessions will be held throughout the school year. He concluded with wishing everyone a wonderful Mid-Autumn Festival and National Holiday.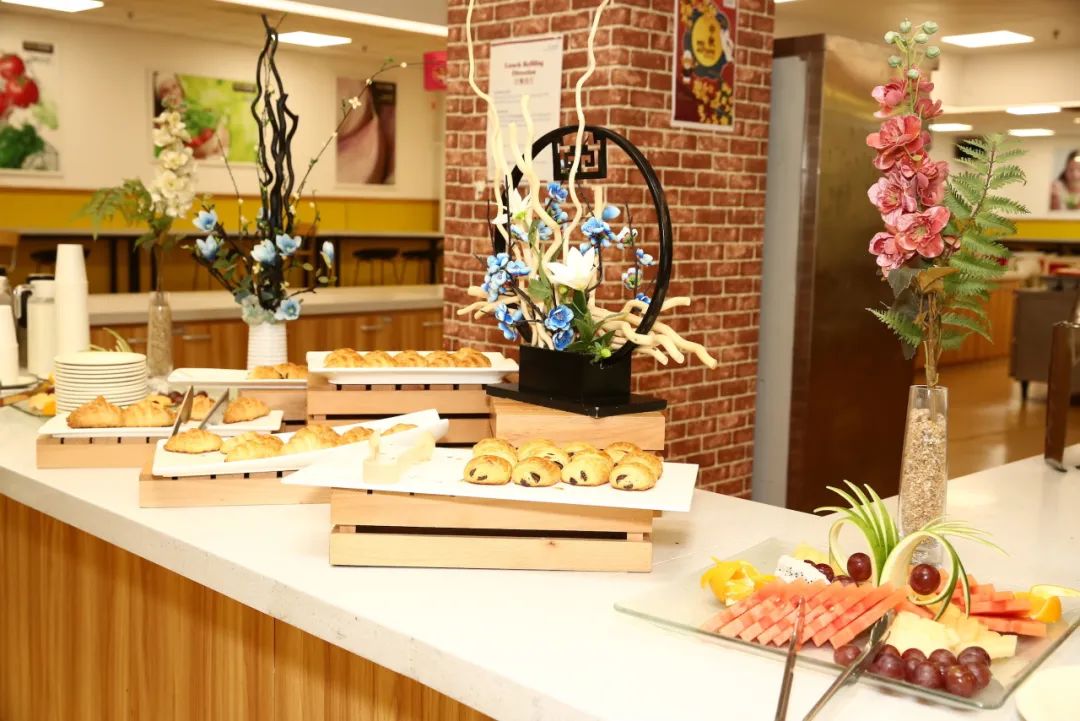 The Principal's Tea served as a celebration of the CISB community coming together. It served as a reminder that while technology can facilitate learning and communication, face-to-face interactions hold an irreplaceable value in building a sense of community.
We eagerly anticipate more engaging and collaborative sessions as we continue to strengthen the partnership between parents and educators.