Wow, what an amazing day we had! The Grade 2s shared their understanding of forces and motion with parents, one another and the greater school community.   
Students shared their learning journey from their first ideas through to their final machine. They created pulleys, levers, wedges, wheels, and axels along with many other simple machines to demonstrate their knowledge. The students created these machines with support and feedback from one another as well as the Grade 4 students. To support their understanding of forces and motion they shared how motion impacts sound and music. For their art project, they used a pulley and lever to create amazing art inspired by Jackson Pollock.   
Students were so excited and happy to share their learning with parents. Thank you to all who came out to celebrate with us.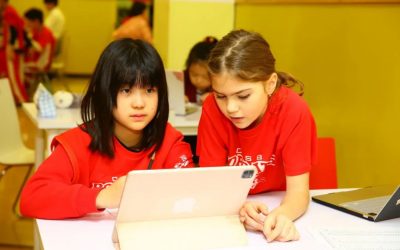 CISB held a series of math competitions in which students across Grades 1 to 12 participated, engaging in challenging mathematical activities. These competitions tested the students' problem-solving abilities and encouraged their engagement with complex mathematical...
read more